Buy Tickets
Watch on Amazon
Watch on iTunes
Watch on Vimeo
Downloads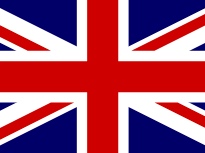 UK Website
How much of your own life are you willing to risk?
Laura Poitras, Academy Award winning director of CITIZENFOUR, returns with her most personal and intimate film to date. Filmed over six years, RISK is a complex and volatile character study that collides with a high stakes election year and it's controversial aftermath.
Cornered in a tiny building for half a decade, Julian Assange is undeterred even as the legal jeopardy he faces threatens to undermine the organization he leads and fracture the movement he inspired. Capturing this story with unprecedented access, Poitras finds herself caught between the motives and contradictions of Assange and his inner circle.
In a new world order where a single keystroke can alter history, Risk is a portrait of power, betrayal, truth, and sacrifice. Executive Produced by Sam Esmail, creator of Mr. Robot.
"! Injects you into the bloodstream of the Assange story."The Telegraph
"Instilled with a sense of immediate urgency as an apprehensive cloud hovers over every action, every word, every wayward glance"The Playlist
"The thing is, you've never seen Assange like this. You've never seen him up close and ugly. And that's exactly why you must see Risk."Gizmodo
"Feels richer than even Citizenfour for the way its foundation constantly shifts beneath our feet"Slant Magazine
"The paranoia is acute and constant"Newsweek
"Fascinating, thorny, and remarkably timely"Associated Press
"A poignant, touching, cool, updated and totally engrossing view into the man behind the headlines"Huffpost
"An incredibly gripping work"The Atlantic